How good are you?
The team competitions at KC Games for Good are based on a unique combination of finesse, flexibility and fun. The goal is to build camaraderie – among your team and the teams you compete with. Oh, yeah, and to carry home a coveted trophy!

The Competitions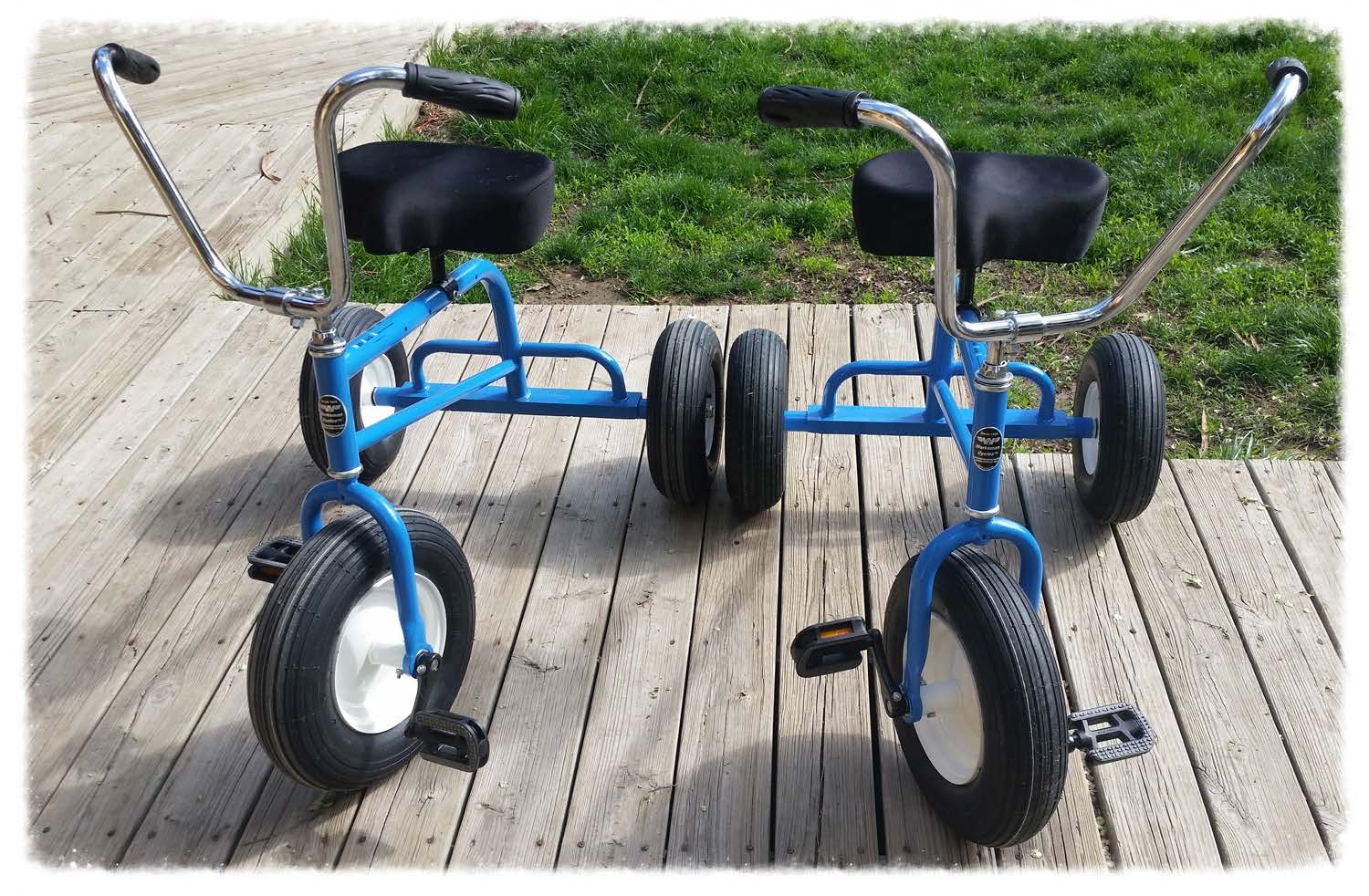 The Intimidator (Mechanical Bull)
Hold on there bucko... You've only got to last a few seconds. Two of your bravest team members can have the ride of their life. Just remind them, with "zero-shock-technology", the only thing a fall can hurt is their pride!
Wacky Trikes
Pick your three fastest team members for this one. Riders on over-sized tricycles race around our miniature Monte Carlo to see who can set the fastest time.
Leaps and Bounds
But don't slip and bounce, or you'll have to go back and start over! All five team members can participate in this timed relay race... or, at least as many that get the chance before your time is up!
Lunchbox Jam
One team member prepares a snack (e.g. peanut butter & jelly, hot fudge sundae, etc.) and feeds it to another. The "feeder" is blindfolded and the "eater" can offer verbal suggestions but no physical assistance. Wet wipes are available, if needed.
Mystery Game...
All five members will play a part in this one, too. Details will be provided on the day of the event.
Register Today!
$150 - Early Registration (before/on September 1)

$250 - Registration (after September 1)
Team Check-in Time: 11:00am - Noon.; Competition: 1:00 p.m. - 4:00 p.m.